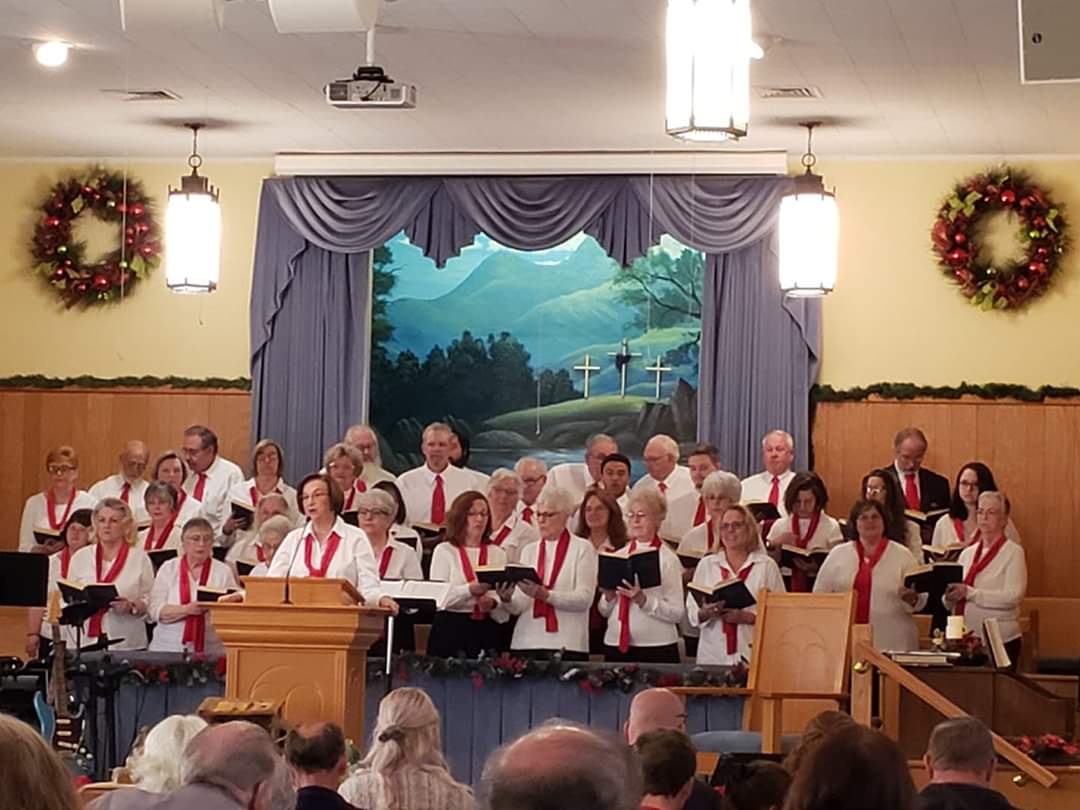 Sanctuary Choir Rehearsals -  Wednesdays 6:00 PM
Welcome to Skyland First Baptist Church Choir. No auditions necessary!  If you love to sing and enjoy worshiping in song, then we invite you to join our choir. 
Each year we are presenting special music at Easter and Christmas.  Our choir music is a mixture of Gospel, Contemporary, Praise, and the Old Fashion Hymns. 
We also have several soloist and some trio and group singing.  We also have several instrumentalists in our choir.
We Welcome you to our Church Choir.
Mary Taylor:  Choir Director
Contact Us!
Skyland First Baptist Church
2115 Hendersonville Road
Arden, NC 28704
Mailing Address
PO Box 278 / Skyland NC 28776
(828) 684-7214 phone